ABTCO®'s Home Designer application is our latest tool to help you decide on the new look for your remodeling or new construction projects.
It's easy. Pick a style of home closest to yours, apply ABTCO® siding, trims, and accessories, then add the ABTCO® colors and then print your unique design as a blueprint for your project.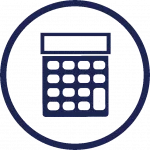 ABTCO's™ Home Designer Siding Estimating Guide program is our latest addition to our Home Designer suite of tools. This utility will help you calculate the amount of siding required for your upcoming remodeling or new construction projects.
Try out this new tool to help you better prepare for your home building project.
Estimating and Installation Guide
Learn how to estimate the products needed for your home and easily install our premium vinyl siding.
Perfection Shingle Installation Guide
Use our clear and easy-to-follow guide when installing your new ABTCO Perfection Shingles.