Prepare to be the envy of your neighborhood.
You won't settle for a home that looks like every other one on the street. You want a rich color that will stand out from the crowd, and, for even more curb appeal, you want your vinyl siding to be vertical, not horizontal. TimberCrest Board & Batten offers the look of real wood, in a wide range of hues, formulated with SpectraShield to minimize fading from UV rays. You'll wonder if our vinyl siding really does grow on trees!
BENEFITS OF TIMBERCREST® BOARD AND BATTEN

Distinctive and unique look

Available in a wide range of colors

Very thick, with .046″ panels

Low gloss rough cedar texture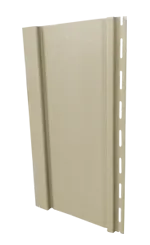 Board and Batten Panel
Code: VMTBB
Pcs/Crt: 17
Length: 120″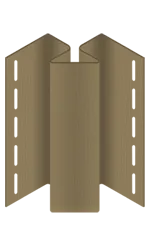 ½" Inside Corner Post
Code: VCBINP
Pcs/Crt: 10
Length: 120″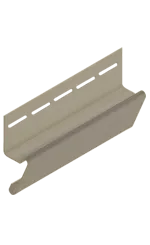 Vertical Base Flashing
Code: VTVBF
Pcs/Crt: 50
Length: 120″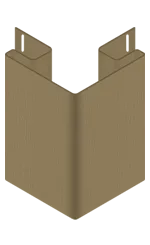 ½" Outside Corner Post
Code: VCNN3
Pcs/Crt: 10
Length: 120″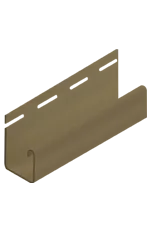 ⅝" J-Channel
Code: VJB58
Pcs/Crt: 40
Length: 150″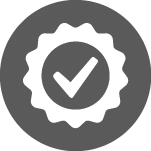 WARRANTY
We cover our siding with a Limited Lifetime Warranty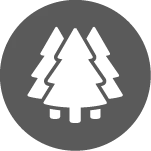 TEXTURE
Features an attractive weathered wood grain appearance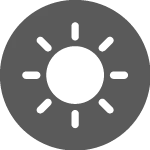 PROTECTION
Protect your siding's color with Colorfast™ UV Inhibitors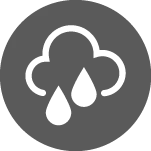 VAPOR VENT
Keep moisture out with the vapor vent weep hole system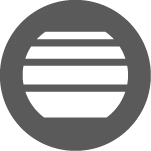 THICKNESS
This product features a panel thickness of .046″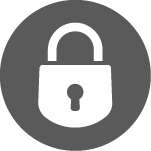 PANEL LOCK
Our LineLock™ panel locking system ensures longevity

Afraid that your dark colored siding will warp in the sun? There's nothing to worry about, we have you covered. SpectraShield™ thermal diffusion agents protect vinyl siding against distortion caused by heat from the sun.

This unique fusion process bonds the molecules of acrylic and vinyl to create a protective acrylic layer to a vinyl base. That way the siding resists fading caused by the sun's ultraviolet rays decade after decade.

For more information about our premium siding, view and download our catalog.

For warranty information about this siding product, view and download our PDF.

Keep your siding looking fresh for years to come. It's the look without the effort.
Where to Buy?
If you are interested in this product, please use the button below you will be redirected to a new web site
CONNECT WITH US
Reach out to us and we'll be in touch!