ABTCO Vinyl Siding's  HOME DESIGNER 2.0 is our latest tool to help you decide on the new look for your remodeling or new construction projects. It's easy. Upload a picture of your home (or blueprint) or, pick a style of home closest to yours. Once loaded, apply ABTCO's siding, trims, and accessories, then add ABTCO's colors and print your unique design as a blueprint for your project.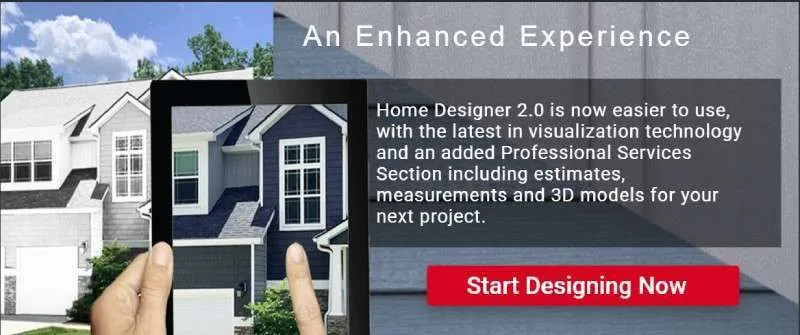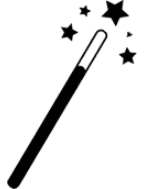 AI detection (Automatic Masking / tracing of surfaces)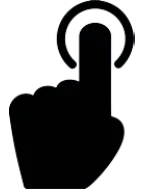 Apply palettes, products and color to present to your customers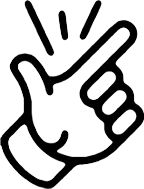 All you need is an address, no apps to download!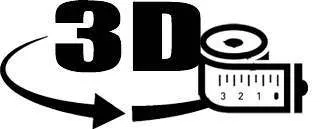 Pro Service Section including 3 D rendering, measurements and more
Frequently Asked Questions
Before getting started, take a look at our frequently asked questions, you might just find a few tips that will take your project to the next level.
FAQ's
Help! I am having troubles with my design or professional services order. Who can I contact?
What are "Sample Homes"?
Sample homes are ready-made interactive images that you can use to get inspired and quickly see what our products look like on another home
What is the "Prepare Manually" feature?
This feature allows you to upload a photo of your home and prepare it for interactive design using our simple image preparation tools.
What are Professional Services?
Professional Services allow you to order advanced visualization and measurement services to finalize your project design and product selection
Realistic Visualization: Our team of experts will custom-prepare your image for you to design. This is similar to the "Prepare Manually" and "Quick Design" feature. However, the design experience will be far superior because a professional will carefully prepare your image and adjust it for lighting, shadows, obstructions and any custom requests you make, such as the addition of a masonry knee wall, belly band, accent wall etc.
Interactive 3D Model with Measurements: Using just your address, our team will use aerial measurement data of the property to create accurate property measurements and an interactive 3D model for you to design from every angle. Your interactive 3D model comes with a 3D measurement view and full PDF measurement report from EagleView.
How accurate are the roof and full-property measurements of the home?
Our measurements are ordered through Renoworks' measurement data provider, EagleView. With aerial imagery as detailed as .75 inches ground sample distance, EagleView provides very accurate roof measurements. Roofing contractors have conducted tests of EagleView measurements against manual measurements and EagleView has found that the results consistently show its total square footage to be extremely accurate.
What is your measurement coverage area?
EagleView states that it has a service area coverage of over 90% of populated areas in the US and several areas in Canada. They are continually working on expanding coverage. In general, image quality and coverage is greater for highly-populated areas.
How long will it take to get my Professional Services order back?
Roof-only 3D Models with Measurements: 1-2 business days
Full-property 3D Models with Measurements: 2-3 business days
Realistic Visualization: 2-3 business days
Do I need to open an account to download an image?
No account is required to upload an image, however an account is recommended in order to save designs and projects and is required to use the sharing features.
How can I compare before/after projects?

After applying products to an image, there is a Compare toggle button located above the image in the Design area which allows you to see the original image by toggling the current design on and off.
How can I remove a product that I just added?

After applying a product to an area on a project, a small "X" will show in the corner of the corresponding sample swatch in the left menu. This button can be used to remove products from a single area.
If you would like to remove products from the entire project, find the "Remove Products" button above the project image. (For small screen devices use the arrow tab to jump between the menu on the left and the image)
How can I see all the outlines of the layers that I've created?

Above the image in the Design area, there is a toggle button called "Outlines" that will turn all layer outlines visible. (For small screen devices, open the "…" option to see additional menu options.) Once activated, you can return to the Edit/Draw area and your outlines will be visible. Layer outline can also be seen by hovering over the area on the image or clicking on a drawn layer.
How can I share my creation?

There is a Share button in the top right corner of the page. You will need to be signed in to an account and will need to save the project before sharing. The project can be shared on Facebook, Twitter, Pinterest or sent by email.
You can also download a jpg image of your design to your computer or device from the menu options above the image. You can also use the print menu in the Report area to "Save as PDF" instead of printing. This will download a pdf version of the report to your computer or device. This report will include your new design and a breakdown of the selected products.
Is there a way I can see a timeline of all my projects?

No. However, all of your saved projects will be visible on the My Projects page of the visualizer when you are signed in to your account. The oldest project will be on the bottom right.
The areas I received in my Quick Design aren't straight or correct, how can I remove them and start drawing manually?

First, ensure that you are on a desktop computer or large screen device (if not, sign in and save the project to your account before switching devices so that you can find your project again in the My Projects area). On a desktop or large screen device, look for the "Edit" option at the top of the left menu. Once you're in the DRAW area, under the Utilities heading on the left, find the button that says "Remove Masking Areas" to delete all areas and start again manually.
You can also delete a single outlined area by clicking on it from the image and scrolling down in the Edit Surface menu on the left to find the "Remove Entire Surface" button.
Is there a way I can filter the colors?

Yes, look at the top of the selection menu for the filter option. Choosing the Color filter option will allow you to show only colors that fit into the available categories (you can select more than one at a time). To see the effect of the filtering on small screen devices, close the Select Filters menu and begin selecting the style and type of products. The number of filters currently affecting the selection will show at the top of the menu, and these can be removed by clicking the small "x" next to the number.
How can I remove a specific product?
After applying product to an area on a project, a small "X" will show in the corner of the corresponding swatch in the menu on the left. This button can be used to remove products from a single area. (For small screen devices, use the arrow to jump between the menu and the image.)